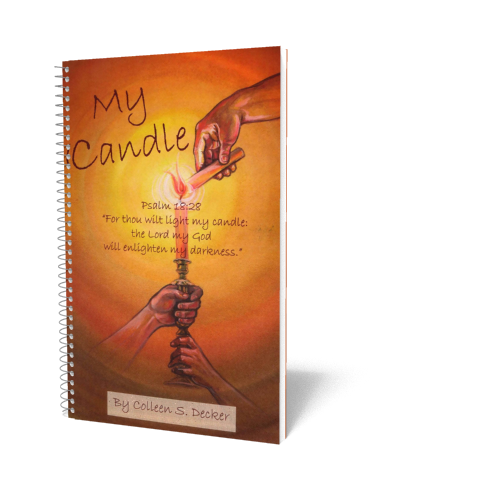 My Candle (kid's KJV devotional)
---
Item#

B00477

Author:

Colleen Decker

Publisher:

Decker Books, 2013

Size:

256 pp., spiral bound, soft cover
---
We offer $3 and $7 flat rate shipping to the USA for packages 10lb and less.
My Candle is a children's devotional journal with daily challenges to encourage believing children to let God's light shine through their lives. This charming, soft-cover devotional is spiral bound for easy use and includes a 366 day Bible reading schedule with related daily questions, weekly challenges, memorization opportunities and more! Can be used individually (roughly ages 8-13, writing ability required) or in a family setting with younger children. Psalm 18:28. The beautiful artwork contained in this book was done by a Russian artist who lives in the town the Deckers served as missionaries.
All Bible references taken from the Authorized KJV Version.