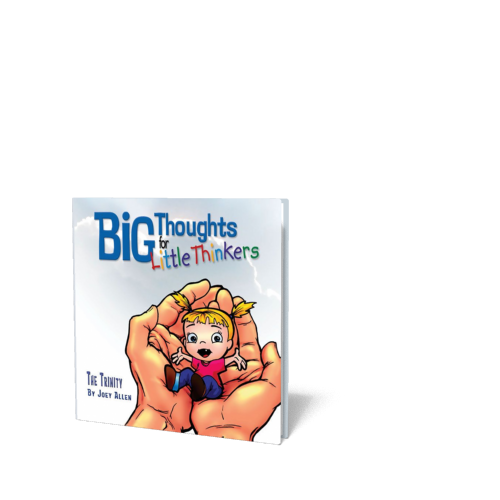 Big Thoughts for Little Thinkers: The Trinity
---
Retail Price: $ 

5.99

Item#

B16147

ISBN:

9780892216147

Author:

Joey Allen

Publisher:

New Leaf Press, 2018

Size:

32 pp, hardcover.
---
We offer $3 and $7 flat rate shipping to the USA for packages 10lb and less.
The most foundational teachings of the Christian faith are presented in the Big Thoughts for Little Thinkers series at a level preschool and elementary children can understand. In simple and precise language, God-centered theology is promoted, giving children a firm foundation in God's timeless truth.
The Trinity promotes the Christian doctrine that there is one God who exists as three persons - the Father, Son, and Holy Spirit. This teaching is important for children to understand because our ideas about God affect every area of our lives.

Suitable for ages 4-9.