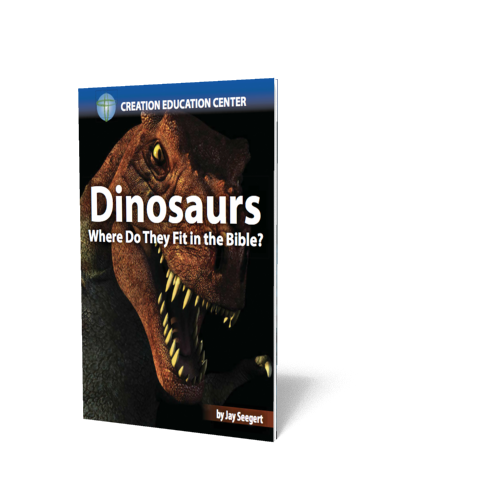 Dinosaurs: Where do They Fit in the Bible?
---
Item#

B69036

ISBN:

BKLT-Dino

Author:

Jay Seegert

Publisher:

The Starting Point Project

Size:

23 pp, paperback booklet.
---
We offer $3 and $7 flat rate shipping to the USA for packages 10lb and less.
Dinosaurs are both extremely fascinating and also the source of much confusion when it comes to trying to comprehend their place in God's creation and the Bible. The media often paint a picture that is difficult to reconcile with our understanding of the Bible, so many have concluded that the Bible doesn't mention dinosaurs or have been gone as far as to say that they never really existed! This booklet takes a look at the true history of dinosaurs, expels the myths, and shows that the Bible explains the actual scientific evidence much better than any secular evolutionary stories.