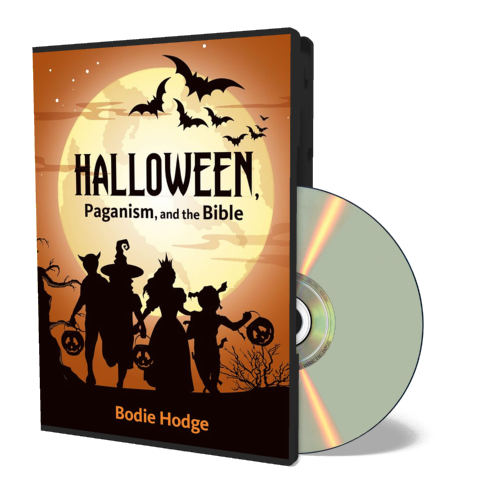 Halloween, Paganism, and the Bible DVD
---
Retail Price: $ 

12.99

Item#

DVD364

ISBN:

881994008575

Author:

Bodie Hodge

Publisher:

Answers in Genesis, 2016

Size:

1 DVD, 61 min.
---
We offer $3 and $7 flat rate shipping to the USA for packages 10lb and less.
What does Halloween actually celebrate?
Throughout the United States, Halloween, along with its variants across the world, has become one of the most popular unofficial "holidays." Department store lines are filled with people buying candy, costumes, and decorations. But what does Halloween actually celebrate? Bodie Hodge addresses the origin and purpose of Halloween, while showing its roots in Paganism dating back to times before Christ and potentially prior to the dispersion at the Tower of Babel. Throughout this powerful teaching, Bodie continually looks to what the Bible says about the topics as he reflects on how we as Christians should respond.