God of Wonders Quicksleeve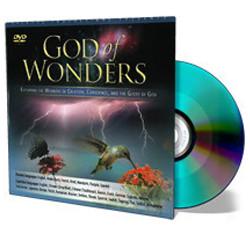 God of Wonders Quicksleeve
---
Retail Price: $ 

5.00

Item#

QS036

ISBN:

026297893835

Publisher:

Eternal Productions, 2009

Size:

1 DVD (85 min), cardboard sleeve.
---
We offer $3 and $7 flat rate shipping to the USA for packages 10lb and less.
The low-cost ministry version of God of Wonders is not for resale. These are ideal for gifts, evangelism, and outreach, and are inexpensive to mail in the US and overseas. The DVD is packaged in a compact quicksleeve jacket.
Multi-Language Version!
Dubbed (Audio) Languages: English, Arabic, Farsi, French, Hindi, Mandarin, Punjabi, and Spanish
Subtitled (Text) Languages: English, Chinese (Simplified and Traditional), Danish, Dutch, German, Gujarati, Hebrew, Indonesian, Japanese, Korean, Polish, Romanian, Russian, Serbian, Slovak, Spanish, Swahili, Tagalog, Thai, Turkish, and Vietnamese