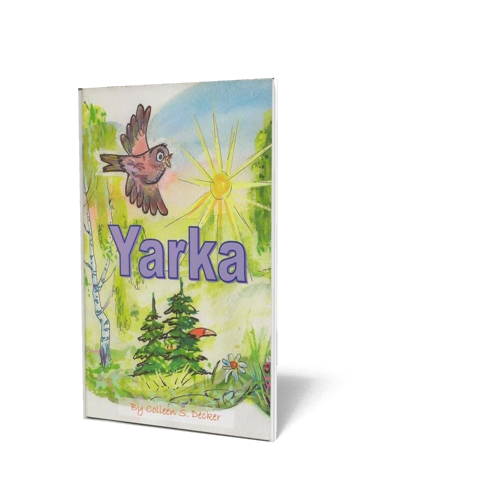 Yarka
---
Item#

B00978

Author:

Colleen Decker

Publisher:

Self published

Size:

15 pp, paperback.
---
We offer $3 and $7 flat rate shipping to the USA for packages 10lb and less.
Yarka (translated "bright" in Russian) is a cute, moral story about a family of sparrows which ends with an exhortation for children to be kind and help others. Romans 12:10. The beautiful, full color artwork in this book was done by a Russian artist who lives in the town where the Deckers served as missionaries.
Intended for between 1-6 years of age!