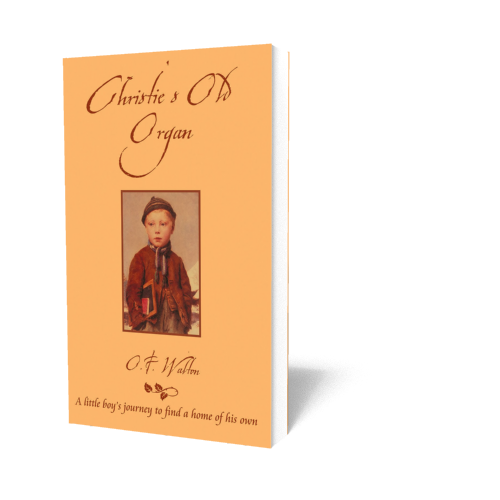 Christie's Old Organ
---
Retail Price: $ 

7.99

Item#

B10234

ISBN:

9781857925234

Author:

B F Walton

Publisher:

CF4Kids, 2008

Size:

168 pp, softcover.
---
We offer $3 and $7 flat rate shipping to the USA for packages 10lb and less.
The orphan Christie befriends an old, dying organ player and in the process encounters a series of challenging circumstances. The organ player comes to realize that the Lord has prepared a home for those who serve Him and that the words to the old song, "Home, Sweet Home," have a special meaning for those who have yielded themselves to the Lord Jesus Christ. The reader will be encouraged and edified as the story draws them in.
Suitable for reading to children ages 7-8. Or for children 9-13 to read themselves.
Table of Contents:
The Old Organ
Christie's Important Charge
Only Another Month
Mabel's First Lesson in Organ-Grinding
No Sin in the City Bright
The Only Way into "Home, Sweet Home"
Little Mabel's Snowdrops
Made Meet for Home
Treffy Enters the City
"No Place Like Home"
Alone in the World
Christie Well Cared For
Christie's Work for the Master
"Home, Sweet Home," at Last