Berean Bite: Hebrew Roots Set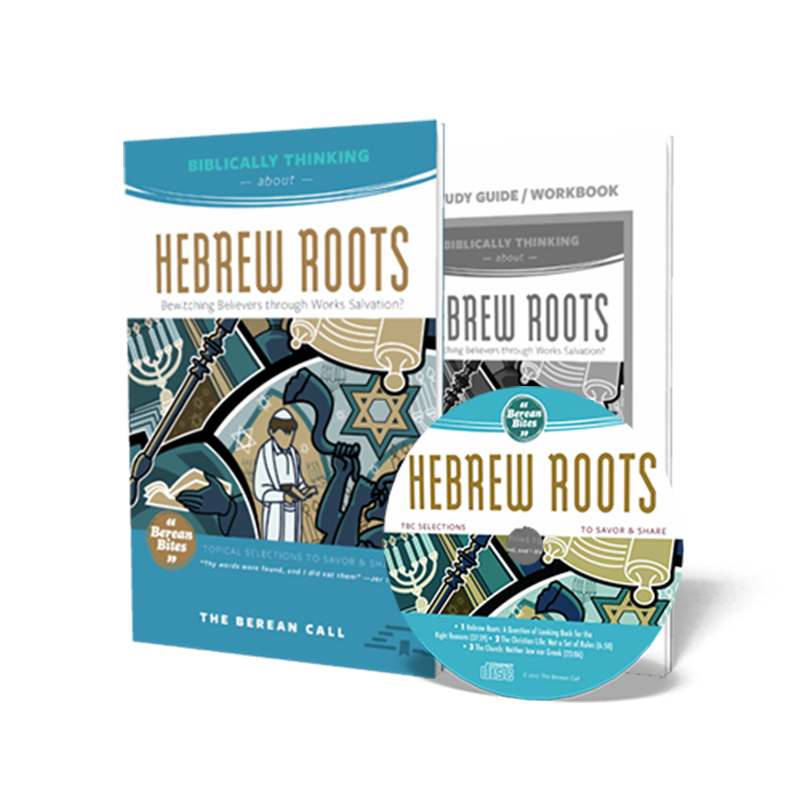 Berean Bite: Hebrew Roots Set
---
Retail Price: $ 

13.99

Item#

BBSET03

Author:

Dave Hunt & T. A. McMahon

Publisher:

The Berean Call

Size:

1 Booklet (34 pp), 1 Study Guide (21 pp), 1 CD (78 min).
---
We offer $3 and $7 flat rate shipping to the USA for packages 10lb and less.
Messianic congregations are growing in both size and number, attracting not only "converted" ( or completed) Jews but also an increasing number of evangelical believers. Encompassing a wide spectrum of beliefs and practices drawn from ancient Judaism, the Hebrew Roots Movement serves different purposes for different subcultures. Adherents believe they are practicing a more "authentic" biblical lifestyle; but to many Christians, the movement is confusing and even more contradictory. Addressing these concerns by using the Word of God, this booklet explores the origins, practices, benefits, and potential pitfalls of this increasingly popular phenomenon.