Berean Bite: Catholicism Set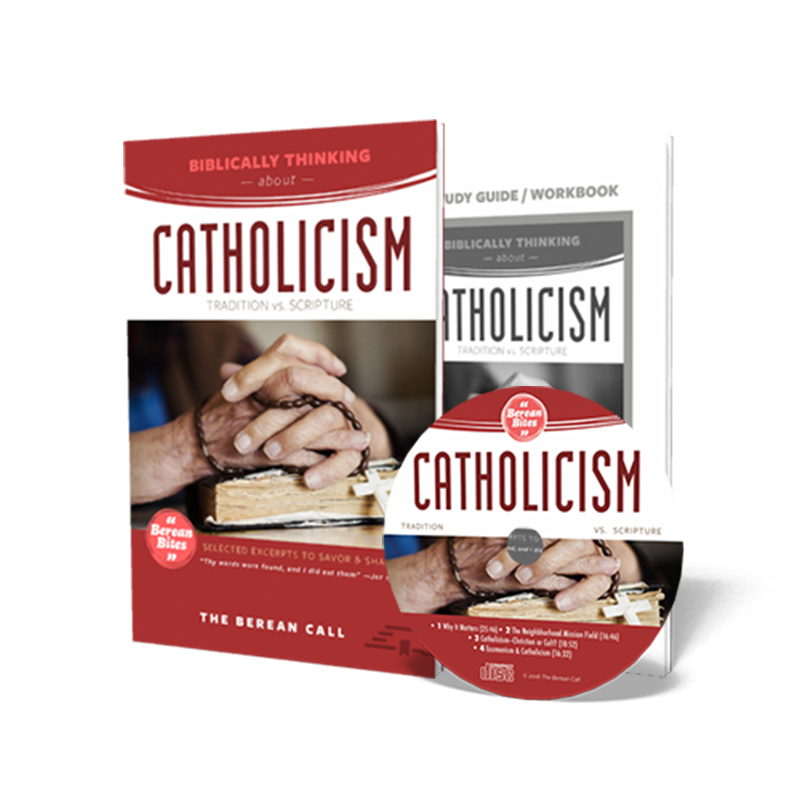 Berean Bite: Catholicism Set
---
Retail Price: $ 

13.99

Item#

BBSET07

Author:

Dave Hunt and T. A. McMahon

Publisher:

The Berean Call

Size:

1 Booklet (34 pp), 1 Study Guide (16 pp), 1 CD (78 min).
---
We offer $3 and $7 flat rate shipping to the USA for packages 10lb and less.
You can buy the individual products here!
For the Catholic, salvation does not come through personally receiving Christ as Savior but is a lengthy process that begins with baptism and thereafter depends upon one's continued relationship to the Church. Salvation comes through participation in the sacraments, penance, good works, [and] suffering for one's sins.... The theological differences between Catholics and Protestants were once considered to be so great that millions died as martyrs rather than compromise with them, and the Catholic executioners were equally convinced of the importance of such differences. How have these differences been dissolved? What has happened to cause leading evangelicals to declare that Catholicism's gospel, which the Reformers denounced as heretical, is now biblical? That gospel hasn't changed. Has conviction been compromised to create a huge coalition among conservatives for social and political action? Discover answers to these questions and more!