Berean Bite: Psychology Set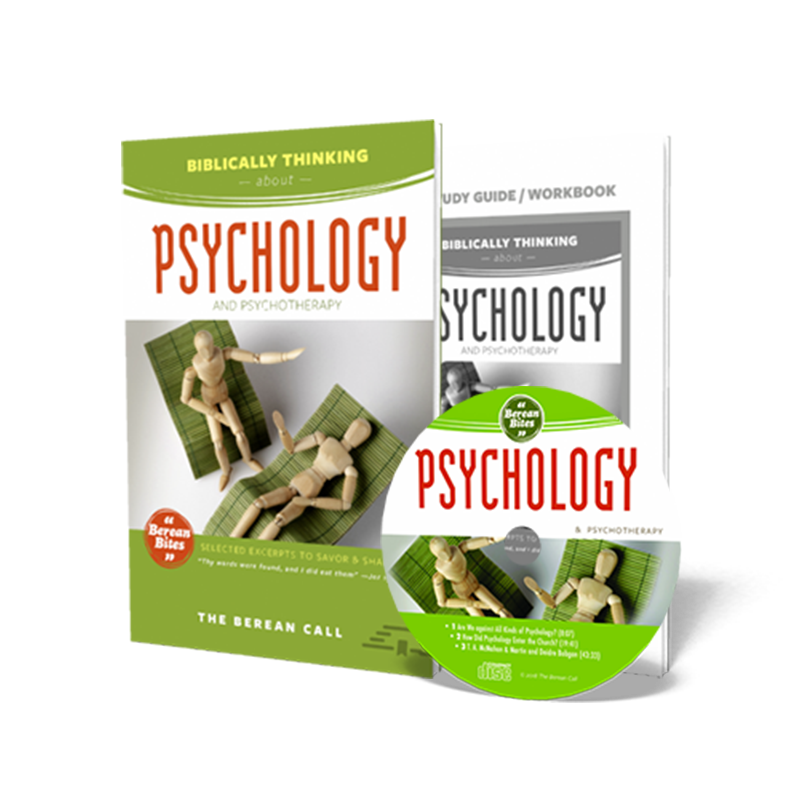 Berean Bite: Psychology Set
---
Retail Price: $ 

13.99

Item#

BBSET08

Author:

Dave Hunt and T. A. McMahon

Publisher:

The Berean Call

Size:

1 Booklet (38 pp), 1 Study Guide (17 pp), 1 CD (78 min).
---
We offer $3 and $7 flat rate shipping to the USA for packages 10lb and less.
No one has ever proved that psychotherapy produces better results than biblical ministry from the days of the early church after Pentecost onward. But in the past sixty years psychotherapy has displaced the soul of man with the mind and has replaced the cure of souls with the cure of minds. In his book titled The Crisis in Psychiatry and Religion, atheistic psychologist O. Hobart Mowrer asks a penetrating question: "Has evangelical religion sold its birthright for a mess of psychological pottage?" Indeed, Psychology has usurped the place of the spiritual, and even Christians look to psychotherapy rather than to sanctification as a means of dealing with soul problems. The Bible provides both a spiritual basis for mental-emotional health and a spiritual solution for non-organically caused mental-emotional disorders. Isn't it time for Christians to take a fresh look at the Bible and at the provisions that God has made available for mental-emotional health and healing?