12 Steps to Destruction CD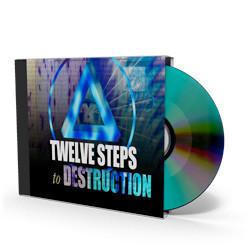 12 Steps to Destruction CD
---
Retail Price: $ 

13.00

Item#

CD085

Author:

T. A. McMahon, Martin & Deidre Bobgan

Publisher:

The Berean Call

Size:

2 CDs, 1.8 hrs.
---
We offer $3 and $7 flat rate shipping to the USA for packages 10lb and less.
This special 2-part audio presentation with T. A. McMahon and Martin and Deidre Bobgan discusses the growing trend in the evangelical church of turning to 12 Step programs to remedy everything from alcohol abuse to sexual perversions. Is this trend compatible with what the Bible teaches? Or does it progressively draw believers away from God's solution for sin? This series will shed much needed light on 12 Step programs in Christendom today.