Conversation on Calvinism CD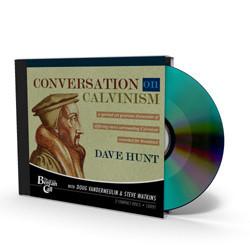 Conversation on Calvinism CD
---
Retail Price: $ 

13.00

Item#

CD091

Author:

Dave Hunt, Doug VanderMeulin, Steve Watkins

Publisher:

The Berean Call

Size:

2 CDs, 1.3 hrs.
---
We offer $3 and $7 flat rate shipping to the USA for packages 10lb and less.
Dave Hunt and Pastors Doug VanderMeulin and Steve Watkins engage in a spirited yet gracious discussion on the differing views surrounding Calvinism. Challenging and instructive.