Mark Dinsmore - The New Apostolic Reformation, What's It All About? CD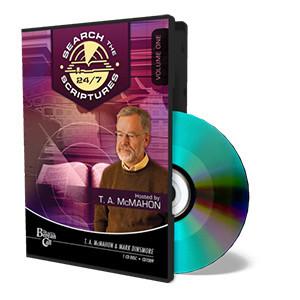 Mark Dinsmore - The New Apostolic Reformation, What's It All About? CD
---
Retail Price: $ 

6.50

Item#

CD1309

Author:

T. A. McMahon & Mark Dinsmore

Publisher:

The Berean Call, 2013

Size:

1 CD, 51 min.
---
We offer $3 and $7 flat rate shipping to the USA for packages 10lb and less.
Search the Scriptures 24/7 with T. A. McMahon and his guest, TBC staff member Mark Dinsmore. Mark is the head of our graphic design department and has written a number of articles on a variety of topics for The Berean Call. In this two-part program, Tom and Mark address the New Apostolic Reformation—What's it all about?
Originally broadcast April 2013.