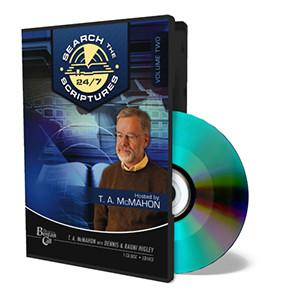 Dennis & Rauni Higley - Ministry to Mormons CD
---
Retail Price: $ 

6.50

Item#

CD1413

Author:

T. A. McMahon, Dennis & Rauni Higley

Publisher:

The Berean Call, 2014

Size:

1 CD, 52 min.
---
We offer $3 and $7 flat rate shipping to the USA for packages 10lb and less.
Search the Scriptures 24/7 with T. A. McMahon and his guests Dennis and Rauni Higley. The Higley's ministry, H.I.S. Ministries, International, reaches out to those who have questions about the teachings of the LDS Church. TBC publishes their insightful booklet, The Truth About Mormonism.
Dennis was a sixth-generation Mormon who became an Elder's Quorum president while still in his early twenties. About a decade later, he was ordained a High Priest and called to serve on the Stake High Council. Rauni worked as a translator and language coordinator for the LDS Church for over 14 years, and held teaching positions in Sunday school and in the Relief Society. Her privileged position allowed her to study Mormon history from many books not generally available to LDS membership, which eventually led her to share these growing concerns about discrepancies hidden by the Church with her husband. Together they launched an intensive private study of the "facts" of Mormonism, with guidance from God and His Word. This ultimately led Dennis and Rauni out of the darkness and into the light. 
Originally broadcast March 2014.