Thomas Ice - What About the Rapture? CD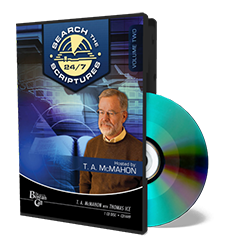 Thomas Ice - What About the Rapture? CD
---
Retail Price: $ 

6.50

Item#

CD1449

Author:

T. A. McMahon & Thomas Ice

Publisher:

The Berean Call, 2014

Size:

1 CD, 52 min.
---
We offer $3 and $7 flat rate shipping to the USA for packages 10lb and less.
Is the pre-Tribulational Rapture biblical? Or is there room in the Scriptures for interpretation? Find out the church history behind the varying schools of thought with T. A. McMahon and Dr. Thomas Ice.
Originally broadcast December 2014