Dave James - The Serious Abuse of Prophecy CD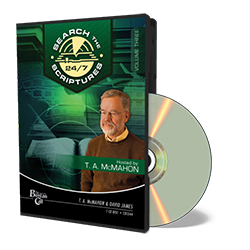 Dave James - The Serious Abuse of Prophecy CD
---
Retail Price: $ 

6.50

Item#

CD1544

Author:

T. A. McMahon & David James

Publisher:

The Berean Call, 2015

Size:

1 CD, 54 min.
---
We offer $3 and $7 flat rate shipping to the USA for packages 10lb and less.
Search the Scriptures 24/7 with T. A. McMahon and guest, David James. Dave is the author of The Harbinger: Fact or Fiction? and Biblical Guide to the Shemitah and the Blood Moons. Listen as Tom and Dave discuss the serious abuse of prophecy in our day.
Originally aired Oct 2015.