Greg Durel - The New Catholicism CD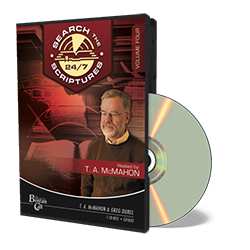 Greg Durel - The New Catholicism CD
---
Retail Price: $ 

6.50

Item#

CD1633

Author:

T. A. McMahon & Greg Durel

Publisher:

The Berean Call, 2016

Size:

1 CD, 50 min.
---
We offer $3 and $7 flat rate shipping to the USA.
Search the Scriptures 24/7 with T. A. McMahon with guest Greg Durel discuss The New Catholicism: Part 1 and Part 2. Greg Durel is the pastor of Heritage Bible Church of Gretna, Louisiana and has a week day radio ministry that is devoted to educating Catholics to biblical doctrine. 
Originally aired in August 2016