Dale Ratzlaff - Are Seventh-Day Adventists Christians? CD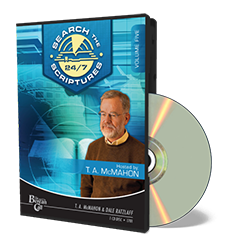 Dale Ratzlaff - Are Seventh-Day Adventists Christians? CD
---
Retail Price: $ 

6.50

Item#

CD1701

Author:

T. A. McMahon & Dale Ratzlaff

Publisher:

The Berean Call, 2017

Size:

1 CD, 53 min.
---
We offer $3 and $7 flat rate shipping to the USA for packages 10lb and less.
T. A. McMahon and his guest Dale Ratzlaff host a two part discussion on: "Are Seventh Day Adventists Christians?" Dale Ratzlaff is a former SDA pastor trained in Seventh Day schools and seminary. He is the author of numerous articles and books addressing Adventist doctrines. 
Program originally aired in January 2017.