Thomas Ice - Knowing The End From The Beginning CD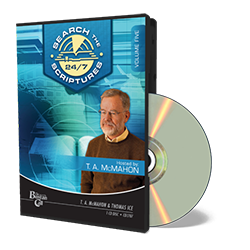 Thomas Ice - Knowing The End From The Beginning CD
---
Retail Price: $ 

6.50

Item#

CD1707

Author:

T. A. McMahon & Thomas Ice

Publisher:

The Berean Call, 2017

Size:

1 CD, 54 min.
---
We offer $3 and $7 flat rate shipping to the USA for packages 10lb and less.
In this audio presentation T. A. and his guest, Thomas Ice, discuss Ice's  book  that  he  co-authored  with  Ed  Hindson  titled: Charting the Bible Chronologically: A  Visual  Guide  to  God's  Unfolding  Plan.Their conversation majors on the subject of eschatology, which, as they explain, simply means what the Bible has to say about the  last  days  and  the  events  surrounding  the  return  of  Jesus  Christ.