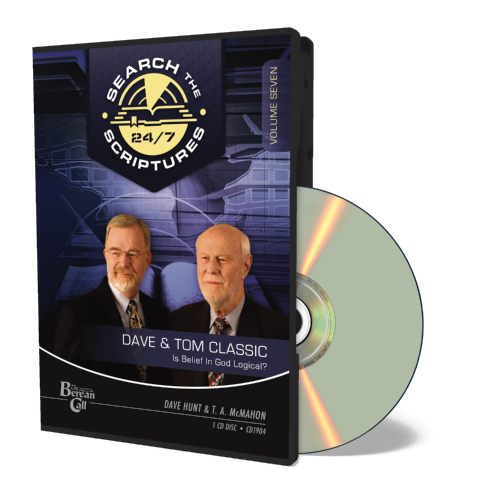 Is Belief in God Logical?
---
Retail Price: $ 

6.50

Item#

CD1904

Author:

Dave Hunt & T. A. McMahon

Publisher:

The Berean Call, 2019

Size:

1 CD, 58 min.
---
We offer $3 and $7 flat rate shipping to the USA for packages 10lb and less.
Another Dave and Tom Classic: Part 1: Is Belief in God Logical? and Part 2: Do You Have a Religious Preference?
Aired January 25 and February 1, 2019. Previously recorded.