2012 Conference Mark Cahill DVD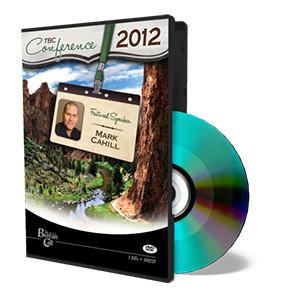 2012 Conference Mark Cahill DVD
---
Retail Price: $ 

20.99

Item#

DVD229

Author:

Mark Cahill

Publisher:

The Berean Call, 2012

Size:

3 DVDs, 2.75 hrs.
---
We offer $3 and $7 flat rate shipping to the USA for packages 10lb and less.
Watch Mark Cahill at the 2012 TBC Conference in Bend, Oregon as he talks about:
"Watchman on the Wall"
"Reaching the Lost Now"
"You Plus the Holy Spirit"
About Mark: Over the past 17 years, the Lord has used Mark Cahill to equip and encourage Christians to boldly stand up for what they believe. Many people respond to Mark's talks by saying they finally feel equipped to share their faith in Jesus Christ. The most exciting thing, Mark says, is that "they actually go ahead and do it!" Mark speaks at Sunday morning worship services, summer camps, retreats, schools, college campuses, and youth conferences. Be sure to visit Mark's website at www.markcahill.org.