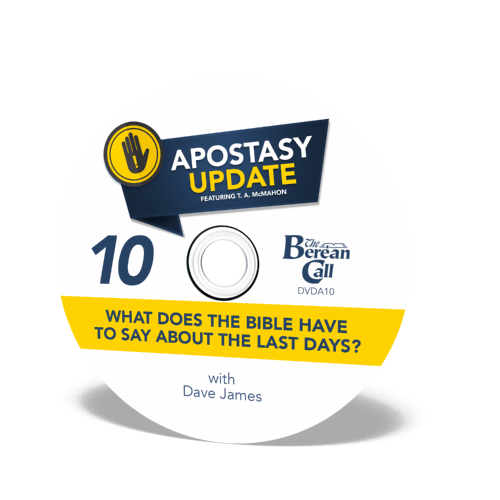 Apostasy Update # 10
---
Item#

DVDA10

Author:

T. A. McMahon & Dave James

Publisher:

The Berean Call, 2021

Size:

1 DVD, 104 min.
---
We offer $3 and $7 flat rate shipping to the USA for packages 10lb and less.
The programs on this DVD are titled:

Does Our Country Have A Prayer?
Can A Religious, Pluralistic Society Please God?
T. A. McMahon and Dave James talk about many different topics including: science, history, psychology, eschatology, and more!