Listen and Read DVD - When Will Jesus Come # 10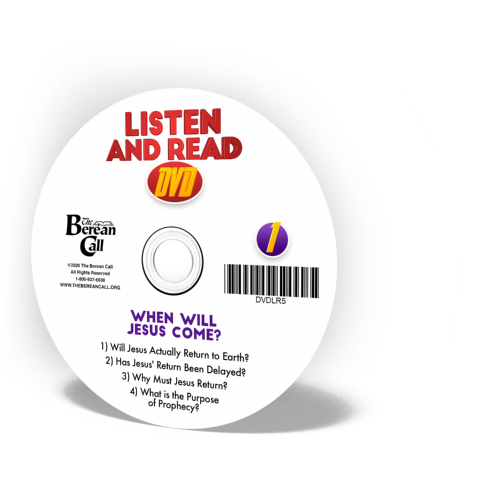 Listen and Read DVD - When Will Jesus Come # 10
---
Item#

DVDLR15

Author:

Dave Hunt & T. A. McMahon

Publisher:

The Berean Call, 2020

Size:

1 DVD
---
We offer $3 and $7 flat rate shipping to the USA for packages 10lb and less.
This "Listen and Read" DVD includes four radio discussions with Dave Hunt and T.A. McMahon:
Can the Rapture Occur Only after World War III?

Do Ezekiel 38 and 39 Describe Armageddon?

Who is the Woman Clothed with the Sun?

Are You a Preterist or a Futurist?
Click any of the titles above to watch the video.
These DVDs are especially for those Bereans who do not have internet access.  Each segment includes audio, along with text that scrolls on the screen.  The text is synchronized so the viewer can listen to the audio and read along at the same time.