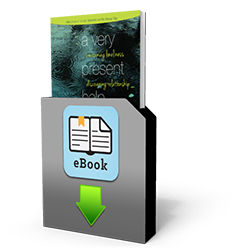 A Very Present Help (download)
---
Retail Price: $ 

15.99

Item#

E60798

Author:

Ruth Hunt

Publisher:

The Berean Call
---
We offer $3 and $7 flat rate shipping to the USA for packages 10lb and less.
This eBook is available in one format (EPUB) and will be sent via email within an hour of purchase.
Originally published in 1976 by Fleming H. Revell with the title Sparrow on the Housetop, The Berean Call is pleased to present this new edition of Ruth Hunt's incisive look into the lives of some of the Bible's most interesting characters.
From Adam and Eve to Samson to David and beyond, we may catch glimpses of ourselves in the feats and foibles and even the deep loneliness of these very human characters through whom God chose to work amazing acts that would shape and rock the very world in which we live today.
We tend to put the various individuals in the Bible into categories: this one was good, that one was bad, this one was good and bad, and so forth. But it's helpful to also keep in mind that God included each one in His book not only to teach us about ourselves and what He wants from us, but more important, as we see how He dealt with the lives of these men and women, He is teaching us about Himself, His character, and how we can see His love manifested as He works in our lives.
Ruth Hunt knows that Jesus Christ is Savior, but she also knows that He is the ultimate Friend—the only One who can truly fill the emptiness we sometimes experience. With great skill and enormous insight, Mrs. Hunt ties each Bible story back to mankind's only source of help and beautifully reveals how Christian love and compassion can banish loneliness and despair forever.
Her sensitive approach to her subject gives special impetus to all who yearn to solve personal problems of loneliness, and to those who, in the spirit of Christ-like love, wish to respond to the needs of lonely people around them.
Ruth Hunt was born in 1926 and raised in a godly home. Her family tree goes way back to a Mennonite ancestry in the Netherlands. Her father became a beloved preacher among these fervent believers. Ruth followed her university graduation with teaching and administrative careers. A highlight was her God-blest marriage to author/lecturer David Hunt and the gift of four lovely children. Ruth lovingly cared for David until his passing in April 2013 and followed him Home in October of the same year. To the end of their sojourn here, Ruth and David declared with heartfelt thanks that "The eternal God is [their] refuge, and underneath are the everlasting arms" Deuteronomy 33:27.