Goddess Worship in America and How It's Affecting the Church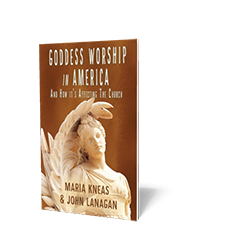 Goddess Worship in America and How It's Affecting the Church
---
Retail Price: $ 

1.95

Item#

LTP19

Author:

Maria Kneas & John Lanagan

Publisher:

Lighthouse Trails Publishing

Size:

1 booklet, 15 pp.
---
We offer $3 and $7 flat rate shipping to the USA for packages 10lb and less.
The worship of pagan goddesses is most obvious with Wiccans. However, it is also common in universities and nursing schools. It is promoted by the media and is a component of New Age feminism. What's more, it has infiltrated mainline denominational churches and its influence can be felt throughout our society.