10 Vital Things Parents Can Do to Help Children Keep Their Faith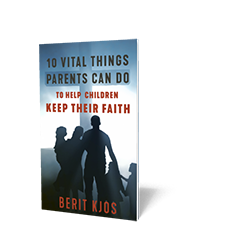 10 Vital Things Parents Can Do to Help Children Keep Their Faith
---
Retail Price: $ 

1.95

Item#

LTP25

Author:

Berit Kjos

Publisher:

Lighthouse Trails Publishing

Size:

1 booklet, 15 pp.
---
We offer $3 and $7 flat rate shipping to the USA for packages 10lb and less.
In a world where public schools, television, movies, popular music, the Internet, and more all offer tempting counterfeits of what God promises His people, there is only one safe place for our children: in the loving arms of the Shepherd. The following ten points offer practical and scriptural advice on how to raise your children to know and love the Lord and to continue walking in the faith.