One Thing You Can't Do In Heaven Audiobook MP3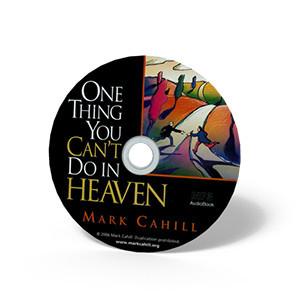 One Thing You Can't Do In Heaven Audiobook MP3
---
Retail Price: $ 

15.99

Item#

MP3162

Author:

Mark Cahill

Publisher:

Mark Cahill Ministries, 2006

Size:

1 disc, 4 hrs.
---
We offer $3 and $7 flat rate shipping to the USA for packages 10lb and less.
Are you ready for eternity? If so, are you helping others to get ready for that journey into eternity that each of us must take?
As believers, we all know that we should tell others about the Lord, but we often don't know how to get started. This practical audiobook will give you ideas for starting conversations, examples of witnessing situations, and answers to common questions. It will encourage, challenge, and equip you to reach both friends and strangers for Jesus for the rest of your life!
Read by the author, the mp3 disc also includes a bonus track, "It's Not Blind Faith," an hour-long message giving evidences of the Christian faith. 
Mark Cahill speaks to thousands of people each year at conferences, camps, retreats, etc. He has also appeared on numerous radio and television shows. Mark's favorite thing is to go out and meet people and find out what they believe and why they believe it. You can find him at malls, concerts, festivals, airports, beaches, sporting events, etc., doing just that.