Catholicism: Christian or Cultic? Tract (10 pack)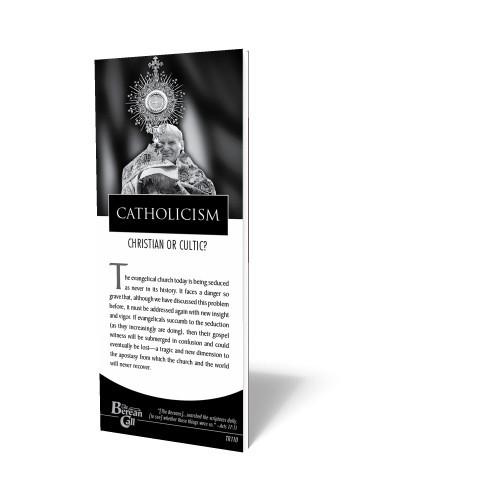 Catholicism: Christian or Cultic? Tract (10 pack)
---
Retail Price: $ 

2.99

Item#

TR110

Author:

Dave Hunt

Publisher:

The Berean Call

Size:

10 tracts/pack
---
We offer $3 and $7 flat rate shipping to the USA for packages 10lb and less.
The evangelical church today is being seduced as never in its history. It faces a danger so grave that, although we have discussed this problem before, it must be addressed again with new insight and vigor. If evangelicals succumb to the seduction (as they increasingly are doing), then their gospel witness will be submerged in confusion and could eventually be lost—a tragic and new dimension to the apostasy from which the church and the world will never recover.
Distilled from chapters in Dave Hunt's books and newsletter articles on pivotal issues, these eight-panel, black-and-white tracts were created because of the frequency of reader inquiry.
[ Our old-style "plain vanilla" tracts are still available as a free download on our website. You will find them here: http://www.thebereancall.org/content/free-downloadable-tracts ]