Keith Gibson - Wandering Stars CD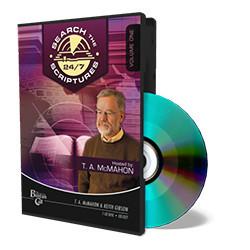 Keith Gibson - Wandering Stars CD
---
Retail Price: $ 

6.50

Item#

CD1327

Author:

T. A. McMahon & Keith Gibson

Publisher:

The Berean Call, 2013

Size:

1 CD, 50 min.
---
We offer $3 and $7 flat rate shipping to the USA for packages 10lb and less.
Search the Scriptures 24/7 with T. A. McMahon and his guest, Keith Gibson, author of Wandering Stars: Contending for the Faith with the New Apostles and Prophets, discuss the serious issues related to the corruption of young people through these "ministries."
Originally broadcast August 2013.