Greg Sheryl - Is "The Shemitah" a Sham? CD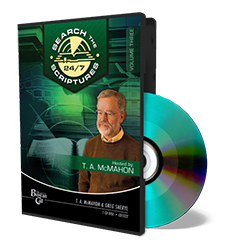 Greg Sheryl - Is "The Shemitah" a Sham? CD
---
Retail Price: $ 

6.50

Item#

CD1522

Author:

T. A. McMahon & Greg Sheryl

Publisher:

The Berean Call, 2015

Size:

1 CD, 57 min.
---
We offer $3 and $7 flat rate shipping to the USA for packages 10lb and less.
Search the Scriptures 24/7 with T. A. McMahon and his guest, Greg Sheryl. Join Tom and Greg as they discuss Jonathan Cahn's book, The Mystery of the Shemitah.
Originally aired May/June 2015.