Letting God Create Your Day Vol 1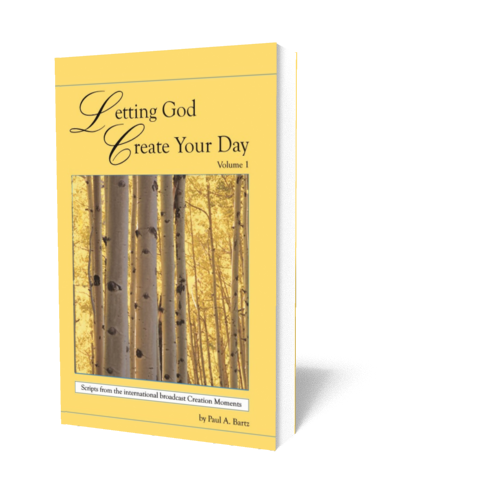 Letting God Create Your Day Vol 1
---
Item#

B04892

ISBN:

1882510232

Author:

Paul A. Bartz

Publisher:

Creation Moments, 2017

Size:

261 pp, softcover.
---
We offer $3 and $7 flat rate shipping to the USA for packages 10lb and less.
This is the collection of Creation Moments scripts that began this best-selling series, which provides solid support for what the Bible teaches in matters of science. In volume one of Letting God Create Your Day, you will learn about many of God's most unusual creatures, including these:
The glass knife-fish, with the ability to sense much more than sights and sounds, has such a complex nervous system that scientists call it a "computer with fins."

Chimps were using natural antibiotics for the ability to cure infection long before modern medicine discovered antibiotics.

Ants in Costa Rica actually communicate with trees, convincing them to provide special food which the trees don't normally make.
Ages 8+